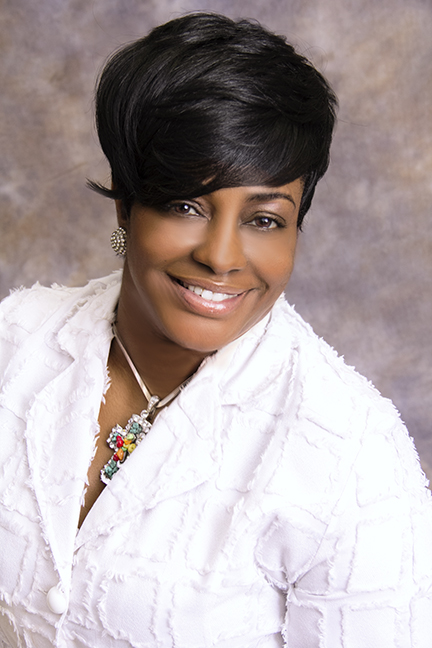 LADY ROBBIN CRISWELL
Lady Robbin L. Criswell is a servant, minister, prayer warrior, teacher and a blessed Woman of God. She was born the second child to Emily C. Ward and the late Robert C. Ward Sr. on July 1, 1970.
Lady Criswell is a faithful member of the Fifth Ward Missionary Baptist Church in Houston, Texas under the leadership of Pastor/Husband Timothy Criswell. There she serves on the Usher Board, the Woman's Chorus, Youth Church Teacher, Sunday School Teacher, Director /Choreographer of the Fifth Ward Missionary Lambs Of God praise dance ministry and a part of The Women In Ministry. Robbin is a spirit filled motivational speaker and a prophetic praise dancer, who is anointed and filled with the Holy Ghost.
On July 1, 2015 Robbin birthed her first Inspirational Devotional "Good Morning Holy Spirit". A 40 day devotional that will help usher you in the presence of the Holy Ghost. Robbin and her husband just recently birthed there first ministry R.E.A.L. Ministries ~ Ready to Empower Anointed Lives.
Robbin is married to Pastor Timothy Criswell; they have two beautiful children Timothy Criswell, II and Emily Criswell.
Encouraging, Embracing and Empowering women are three essential aspects of Robbin's Christian journey, for she believes shared stories build a relational bridge that Jesus can walk across from her heart to others. Minister Criswell stands on Jeremiah 29:11 "I know the plans that I have for you, declares the Lord. They are plans for peace and not disaster, plans to give you a future filled with hope. " (GW)